Black Celebration Series presentation highlights black excellence
Matthew Law presents his experience with finding his voice and overcoming challenges to pursue his career as a filmmaker
The school's Black Student Union (BSU) put on the first event of this spring's Black Celebration Series with a presentation from Matthew Law, a former BHS student that now works in the film industry, on May 17 in the PAC.
In addition to Law's presentation, the series will feature two other events throughout the month with a film showing of  "The Hate U Give" after school on May 26 and a panel in the library on May 31. 
Carrying over the theme of last year's Series, BSU Co-Presidents Semai Hagos and Shea Deskins organized these events with the goal of raising awareness about the black experience through education. 
"The goal was to teach students on black excellence and the black experience," Hagos said. "That's the goal of BSU, but we wanted it to be more open to the school and more publicized."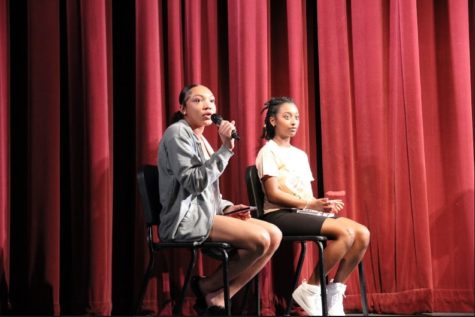 The presentation discussed Law's experiences with following his intuition and pursuing a career in film. Now an owner of a film and TV production business in Los Angeles, Law works as a writer, producer, director and actor. 
Growing up in Seattle, Law initially discovered his interest in film at BHS when a classmate created and starred in a film that was shown as part of the school's film program.
"Seeing the response from everybody, how it moved people… I wanted to move people," Law said. "So through that, I [saw] the potential of filmmaking."
As a student-athlete as well, Law described how he "went out on a limb" pursuing filmmaking. However, he ultimately found himself drawn towards storytelling. 
"Everybody told me that film was crazy, you can make money, and film it just for yourself, it's not a real job," Law said. "But [my] whispering intuition was what I trusted over anything… [I had a] silent confidence."
For Law, it took time to find the right path. After initially attending Temple University in Philadelphia, Law changed his course and moved to LA.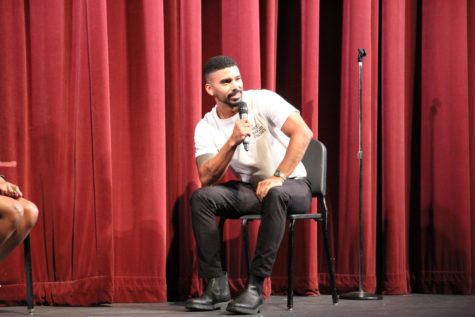 "This is a life that is not linear," Law said. "That through line through the chaos of the ups and downs of what comes in the future has got to be your ownership of self authority."
While Law's path to where he is today took several turns, he ultimately has found his voice as a filmmaker and actor, creating and acting in various films and TV shows. Law is acting in an upcoming Star Wars show, and also directed a film that will be featured at the Seattle International Film Festival on May 18. 
"Whatever it is that you choose to do… you just need to do it," Law said. "It's not about the resources. It's not about the time. It's finding your voice."