Revisiting the memorial of a slain student
The story behind a memorial bench dedicated to student Melissa Fernandes
James Johnson, Staff Reporter
Originally published April 21, 2017
It is not clear, in every case, the purpose of a permanent memorial. I recently visited Washington, D.C, the home of a number of memorials. In contemplating their purpose, I left considering their impact on our past and future.
The dictionary defines a memorial as serving to help people remember some person or event; commemorative. I like to think that more importantly, memorials provide us the opportunity to apply their symbolism and impact on our future.
We have such a memorial to one of the students who left our campus suddenly and violently. Perhaps you have seen or experienced the memorial at the southeast end of campus.
The memorial which is in the form of a marble bench, came at a high cost. Melissa Fernandes was a sophomore here in 1994; a student very likely facing many of our same challenges at the end of the current quarter.
This bench with Melissa's picture, was placed in the front of the school in memory of her. It can be found adjacent to the outside tables east of the south entrance to the school.
In 1994, March 23 was a Wednesday; this year it was a Thursday. Perhaps that day so many years ago, Melissa Fernandes may have been thinking about the end of third quarter and tests, just as many of us were contemplating on Thursday the 23.
Unfortunately, Melissa lost her life in front of the school, at a time when violence visited her and our campus, in an untimely manner.
Former student and current language arts teacher Brook Brayman recalls the event. He was a junior at the time. "Certainly we were a little bit scared but we also understood that this was not a random event, this was because somebody had beef with somebody else and was going after them," Brayman said. "This happened kinda right around where the tennis courts are on the sidewalk and yeah it was very tragic."
According to the Seattle Post Intelligencer, the academic year of 1993-1994 had more than 125 incidents reported here on campus, including 22 assaults, 27 disturbances and 12 cases involving weapons. The previous year 171 incidents were reported. More than any other Seattle Public School at the time.
Brayman experienced this environment first hand when a gun was flashed at him.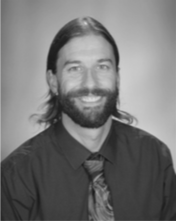 "This was either my freshman or sophomore year and we were in the auditorium and I was just kinda shooting the breeze with a couple guys, and one guy who was sitting next to his buddy said 'you want us to use this' and he reached over and pulled up his buddy's shirt and his buddy's got a pistol in his waistband. This was before we were really encouraged to report things like that. Before Columbine," as recalled by language arts teacher Brook Brayman.
March 23 may have passed us by, but it is a date long remembered by the family of one of our former students, the Fernandes family.
On that day, 23 years ago, Melissa Fernandes was killed by Brian Ronquillo of Shorewood High School in a drive-by shooting. Ronquillo was the same age as Melissa, age 16.
Today, Ronquillo sits in a jail cell. Ronquillo, who was a part of a gang that went by the name "23rd street diablos" fired eight rounds in response to a rival gang challenge. This rival gang was called the "bad side posse" reported to be headquartered here at BHS at the time.
This story is not about Ronquillo, but perhaps more appropriately, the lost future of Melissa Fernandes and what we can learn from her passing.
Although Fernandes wasn't an intended target, she paid for being in the wrong place (67th Ave NW and 14th) at the wrong time, as she awaited a ride from her mother. A second student was reportedly injured.
According to the Seattle Times Fernandes was shot outside the school at about 1:30 p.m. and later underwent surgery at Harborview Medical Center. She died at 11:27 a.m. the following morning.
If this were to take place today the school would be put on immediate lockdown and there would be a massive police response. But things were different in 1994. This was before mass shooting preparedness was common in public schools. This was before Columbine.
"I think it was fifth or sixth period I do recall being in Señor Bedoyas spanish class, I do recall it being a mindless sort of day, I don't recall sirens, I don't recall hearing the shots and I think I would've been in a good position acoustically. I don't think there was even a lockdown, we didn't do lockdowns. I don't recall any big to do of getting off campus," said Brayman.
Within the past few years, state Court of Appeals returned the case to King County Superior Court for resentencing. This was related to the court reconsidering lengthy sentences for perpetrators who were minors at the time of their sentence.
According to a friend of Brayman, Ronquillo wasn't the cold-blooded killer the media had portrayed him as.
"My best childhood friend actually sat with the shooter when they were freshman at Blanchet, and my friend said he wasn't that bad of a guy but he was just a bit of a punk, and then the shooter transferred to Shorewood," said Brayman.
Ronquillo received a sentence of 51 years that will see him released sometime in his late 60s.
As many of you may know, we're reminded of Fernandes through a memorial bench located near the athletic field.
The bench reads "victim of a drive by shooting died March 24, 1994 age 16. Just think of the brightest star you ever saw and you are thinking of her."
The memorial was originally placed where the shooting took place but was later moved after the campus renovation in 1999.
"And if I recall correctly that monument was near the site of the shooting and I think it was moved as a result of the school rebuilding. I recall it being back there for a little while," said Brook Brayman.
Had she lived, Fernandes would have likely gone on to lead a successful and happy life, and today she would be 39 years old, perhaps an age similar to some of our parents.
As we are all progressively moving through the final quarter, we are making plans for the summer and graduation is on the horizon for some of us. What we are not thinking about is mortality.
Many of us face a challenge when contemplating death because it is generally met with aversion and avoidance, since it seems so obscure and distant to us in our mid-to-late teens.
Perhaps this is the reason one death is marked in a very permanent way on our campus, it is there to remember a life cut too short. It is there to remind us to live each day as if it were our last.