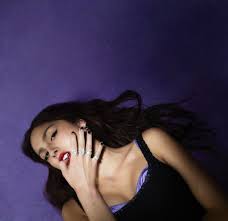 In the summer of 2021, Olivia Rodrigo, most commonly known for her acting roles in "Bizaardvark" and "High School Musical: The Musical: The Series," released a single called "Drivers License." Overnight, the song became a hit on TikTok and would end up charting the Billboard Hot 100 at No. 1. The meteoric success of "Drivers License" thus snowballed into Rodrigo's debut album, "Sour," an angsty gut punch of an album that would go on to win two Grammy awards, including best pop solo performance and best pop vocal album, and receive bundles of acclaim. After the whirlwind that was "Sour," fans grew impatient for her sophomore album as Rodrigo seemed to be edging away from the limelight. Many fans even believed she would continue the curse of the Grammy award for best new artist, where the new success quickly fizzles out.
However, in the summer of 2023, two years after the release of "Drivers License," Rodrigo posted on her Instagram that the first single of her second album, "Vampire," would be released everywhere on June 30. Then the second, and greatest era occurred, "Guts." Released on Sept. 8, "Guts" offers 12 songs: "All-american bitch," "Bad idea right?", "Vampire," "Lacy," etc. Twelve wildly different songs, each stylistically lowercase to flash that Gen Z charm, all about Rodrigo's post-"Sour" experience. Let's just get this out of the way: "Guts" is a masterpiece in messiness. Each song perfectly encapsulates what it's like to fumble your way through your teenage years: the angst, the melodrama, the embarrassment, the love, the hate and more.
And let's just say, this album deserves its name because this is one of the gutsiest transitions for a new artist. "Sour" is chock full of melancholic ballads and angry punk singles, but Rodrigo enhances both of these subgenres by twisting lyrics, adding a Y2K aesthetic and just playing around with her style. One of the best songs, "making the bed," takes this idea of messy adolescence and adds a layer of fame over it. The song is all about how the fame of "Sour" got Rodrigo so high in success that the fall down was ever so cataclysmic.
But Rodrigo writes it in such a tender and all encompassing way that makes the highs and lows of fame relatable. Because everyone has felt some sort of self destruction in their lives. Rodrigo announced the "Guts World Tour" on Sept. 13. She's scheduled to stop by Seattle August 6 and 7 of 2024 at the Climate Pledge Arena, though the chances of getting cheap tickets are low.
As to what we can take away from "Guts," we can realize that Rodrigo has proved herself as a serious and talented musician while all of her fans have come to love the growth that has come full circle from the time she dared to release "Drivers License."