What should be done if there is a show or movie that astounds audiences, earning a perfect 100% rating on Rotten Tomatoes, but there is one catch: it was made by artificial intelligence? 
Should it be prefaced with a disclaimer indicating that it was created by a machine, or should it be rejected from the face of the earth simply because it lacks the touch of a human director and cast?
This is exactly what Hollywood studios and the actors' unions have been debating about since May. Writers in the film, television, news and radio industries have been tangled up in a four-month-long strike, demanding higher pay, a more stable pay structure, fairer deals, and contracts and provisions regarding the impact of artificial intelligence (AI) on their professions. While writers seem to be coming to an end to their protesting, actors are continuing to strike.
For years artificial intelligence has been slowly encroaching on everyday jobs. The fear of robots taking over the world is starting to seem less of science fiction and more of a harsh reality. 
Ever since the pandemic, the entertainment industry has faced unprecedented challenges. It makes sense that these actors and writers are frustrated when their movies and television shows continue to captivate audiences and gather high ratings, while the financial compensation for their efforts appears to be falling short of what is deserved. 
 The actors and writers currently on strike are at the frontline of a battle that is far more important than your favorite rom-com. AI's rapid insertion into today's society suggests that it is here to stay, affecting not only the entertainment industry but also numerous other sectors.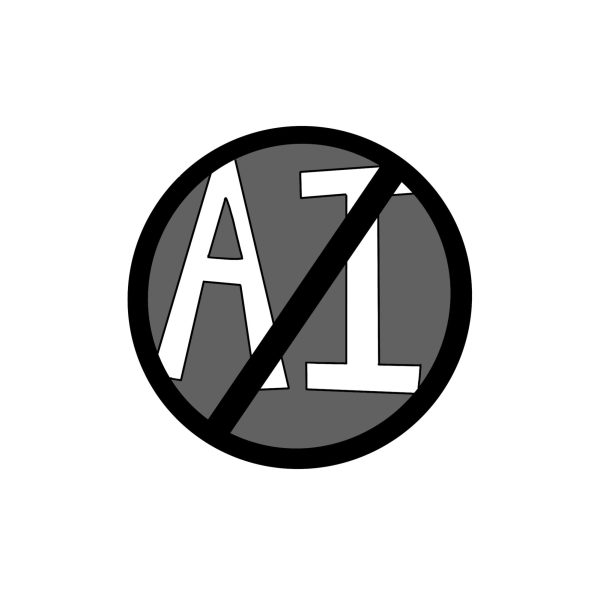 AI has the potential to perform tasks across the board, often at a fraction of the cost. The fact that AI can take your creative style and do the same thing, goes to show how no one is protected from being outdone by a robot. However, who does this benefit?
The primary beneficiaries of this shift are tech companies and their investors. Their goal seems to be reducing labor costs, while maintaining a steady stream of money flowing into their pockets. This shift in economic power is going into the hands of executives who control the AI systems, further deepening income inequality.
As a high school student soon to go off to college, this whole dilemma makes me wonder if I am going to major in a field that could be taken over by AI. Will I put in a full four years and have student debt, and then come to find out they don't need people to be educated on that subject because AI can do it better?
While AI might be a nifty tool that could be used to give a little help in creating an entertainment piece, using it to fully take over someone's job might be posing a further problem.
As society is trying to grasp the full effects of AI, the outcome of this strike has the potential to set a precedent for how industries navigate the changing idea of work in the 21st century. It underlines the need for a thoughtful, comprehensive approach that balances the benefits of AI, along with the livelihood and needs of workers across various industries.