Fun in the sun; summer activities to beat the heat
The ultimate guide to summer activities for students of the BHS community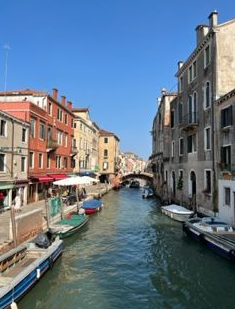 Summer is a time for students to unwind and take a break from their academic responsibilities. However, it's also a great opportunity for them to engage in activities that can help them develop new skills, make new friends and have fun.
While many people think of summer as just another break from school, a time to eat all the ice cream you can get and a way to cool yourself down in the trenches of Green Lake, it also helps to find hobbies, interests and allows students across the community to explore their identities.
In an anonymous survey, many students presented the different activities they are looking forward to doing this summer.
Multiple students expressed that they would be going to a variety of places in Europe, including France, Spain, Greece, Portugal, Italy and England. Other students who are participating in summer internships or jobs noted that they would be involved in the music program at Cornish, Seattle, working at the Ballard pool and working at the gym.
However not all of the responses were to do with internships and traveling across the world; one anonymous replier was heading to Miami and Las Vegas with other plans. "What happens in Vegas, stays in Vegas," the anonymous person said.
 While these responses are some of the top activities that students like to do on their sunny vacation, this article will also present some alternative solutions on how you can spend your time.
Number one, internships: Internships are a great way for students to gain work experience and learn new skills. Many companies offer summer internships, which can provide students with valuable insights into different industries and career paths.
Number two, volunteer work: Volunteering is a great way for students to give back to their communities while also gaining valuable experience. Whether it's working at a local food bank or helping out at a summer camp, volunteering can help students develop important skills such as teamwork, communication and leadership.
Number three, travel: Summer is the perfect time for students to explore new places and cultures. Whether it's a road trip with friends or a trip across the globe with your family, travel can broaden students' horizons and provide them with new perspectives on the world.
Number four, sports and fitness: Summer is a great time for students to stay active and healthy. From joining a local sports team to taking up a new fitness routine, there are plenty of ways for students to get moving and stay in shape.
Number five, creative pursuits: Summer is also a great time for students to explore their creative side. Whether it's writing, painting or playing music, engaging in new ideas can help students develop new skills and find their true identity, as well as what they love to do, expressing themselves in horizons they hadn't seen before.
Overall, summer is a great time for students to engage in a wide variety of activities that can help them grow and develop as individuals. Whether it's gaining work experience, giving back to the community or exploring new places and cultures, there's something for everyone to enjoy during the summer months, it's just a matter of what you are willing, and want to do.