A balancing act: a gymnast's story
Junior Naomi Kildal's journey through dedication and injury as a competitive athlete
As the crowd quiets, she steps with chalked hands onto the floor, ready for the music to queue her start. It's the detail and technique that keeps her landing flips, and her focus that keeps her going back to the podium.
Naomi Kildal has been doing competitive gymnastics since the age of seven, performing at both club and high school levels for 10 years.
Now a junior, Kildal is a metro champion and state finalist in gymnastics for the school. She won metros on beam the past two years, second at districts this season and third on beam at the state competition this year. However, this accomplishment and success has taken many years of dedication and determination to achieve. 
After initially trying ballet in Kindergarten and first grade, Kildal found herself moving towards a different sport: gymnastics.
"I really enjoy the dance aspect [of gymnastics] and how every routine is different," Kildal said. "No two routines are the same. I like the customization and you get to pick what you're good at and don't do what you're not good at."
Joining a gymnastics team in second grade, Kildal worked and progressed with her team up to higher competition levels. With a total of 10 levels in club gymnastics, Kildal's team worked their way up from level three to level eight by eighth grade. Reaching level 10 – and surpassing this level – is the equivalent of pursuing a path towards professional gymnastics.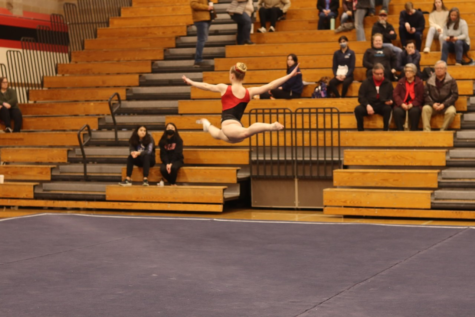 "I was a level eight competitive gymnast, traveling two to three times a year to compete," she said.
However, the physically demanding nature of the sport has led to some longer-term challenges for Kildal. Kildal has been dealing with back pain since eighth grade, she shared, in addition to other injuries. Furthermore, Kildal broke her ankle in the spring of 2020, which proved to be a turning point in her path through gymnastics and athletics more broadly. 
"I took 10 or 11 months off," Kildal said. "Honestly, it was kind of a relief because I was done, I couldn't do it anymore. I think that it was my body's way of telling me to sit down."
Five days after her injury, the COVID-19 pandemic hit. By the time she made her way to BHS, her ankle was fully recovered and she began working her way to becoming a state finalist for the high school team.
In addition to physical challenges, there have also proven to be systemic issues within club gymnastics for Kildal. Moving through the competitive atmosphere of the sport, she's noticed abusive patterns in the unhealthy demands set for athletes.
"It's really sad, because those girls have worked their entire lives and then they go there to be underfed and abused," she said. "It definitely has gotten better, but there's still a lot more to be done."
While gymnastics has been at the center of Kildal's world for years, she more recently began pursuing another interest: track. 
"Coming into high school I had the opportunity to explore other interests," she said. "I also started doing track because I kind of got bored."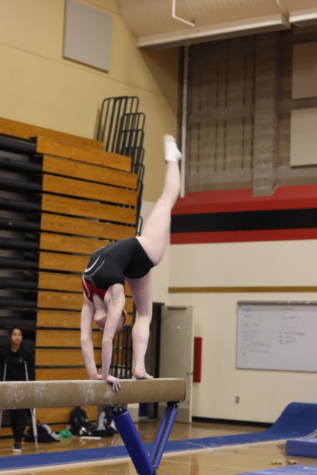 As a freshman and sophomore, Kildal competed in pole vault and triple jump, and is currently doing triple jump, long jump and hurdles.
 "I did pole vault to start because I knew that pole vault would transition well into gymnastics," Kildal said. "I think it's kind of cool because not everyone really knows about [field events]."
Similar to gymnastics, Kildal finds the details to be both the most challenging and interesting pieces of the track events she competes in. 
"For jumping, it really has a lot of nitty gritty techniques on takeoff like landing," she said. "And then hurdles is a whole other sport on its own."
While Kildal isn't planning on competing in college athletics, her dedication and bright personality will continue beyond her high school years. A member of the Spanish Club, Biotech Academy and an avid athlete, Kildal inspires both her peers and coaches.
"She actively wants to get better at anything that she does, which makes me want to do better at anything I do," track teammate Maddy Skinner said. "And she pushes me and other teammates just to do the best we can [and] achieve what we want to achieve."