'Daisy Jones and The Six' times I sobbed over this book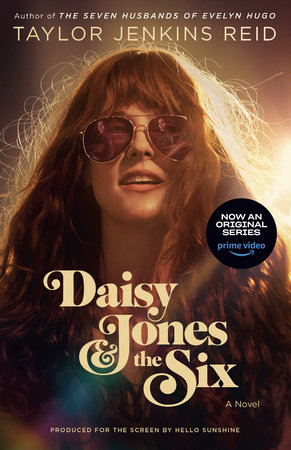 It's 1979 and the hottest band in America has come to Chicago for the tour of their award-winning and acclaimed album "Aurora", and puts on the show of a lifetime. The LAST show of their lifetime as a band. 
That is the premise of the New York Times Best Selling novel "Daisy Jones and The Six" by Taylor Jenkins Reid, a novel that has infected every part of the internet and created a fan base of monumental proportions.
 A novel that has spurred the release of a highly anticipated show. A show that created the "Aurora" album from the books that is now playing everywhere. 
Before there was a show or an album, there was just a singer named Daisy Jones and six scruffy bandmates who just wanted to make it big. Daisy Jones is a young girl living and breathing the music scene in California, dreaming of singing the songs she pours so much of herself into.
Her ticket is The Six, a rock n' roll group composed of Billy, Graham, Karen, Peter, Warren and Eddie, all who have different stakes in this band. The main member is Billy Dunne, lead singer as well as raging narcissist and dreamer.
At first rocky, Billy and Daisy's relationship morphs into one of forbidden love and hate, over music and memories, of moments that may lead to the band's split on a fateful day in 1979.
This novel is a masterpiece. Written in interviews of the past, it is such an easy book to read and an incredible book to listen to via audiobook. All the characters feel raw and human, which has become rare in today's mainstream literary world. 
This is true for Daisy and Karen especially, who leap off the page with their bursting personalities and witty quotes. Others, like Billy and Graham, are written to be so insufferable at some times but quite kind and loving on other pages that it's hard to keep a solid opinion on them.
The writing also paints a picture of the rock n' roll scene of the mid sixties and the late seventies, and with only a few episodes of the show released, it seems as though the adaption is capturing the vibe with almost perfect clarity.
However, there is just something stopping it from being the perfect adaptation. It's nothing concrete but it's an abstract feeling that the book crafts with such precision that the show just can't create. Even still, the show's writing perfectly depicts the characters.
In the case of the enigmatic Daisy Jones, she is written as both broken but hilarious and raw and loving, and it helps Riley Keough act as a perfect Daisy. From her appearance to her mannerisms, she just warms my heart. 
While not all of the show is out, there are high hopes that it can perfect that incredible and sob-worthy ending. Though many fans can only hope.