SOS: A sophomore album from SZA
SZA mixes rap, R&B and more on her long-awaited comeback to music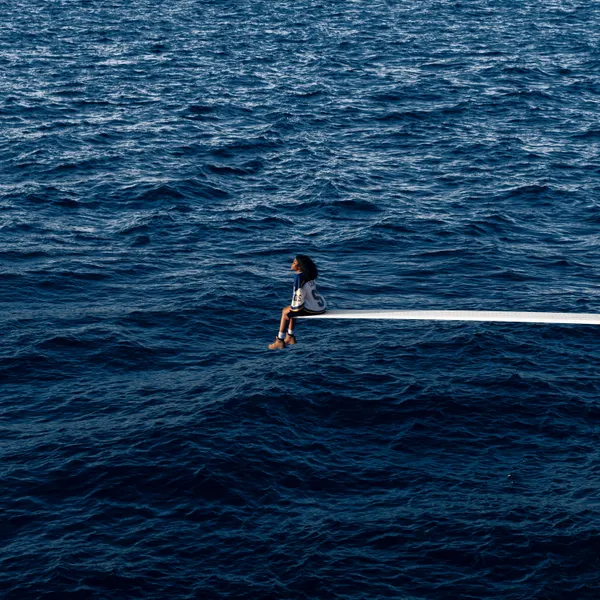 After her groundbreaking first album "Ctrl," singer SZA's long-awaited sophomore album "SOS" fulfills all the expectations and more. Diving deep into her most vulnerable feelings as usual the prayers of devoted fans who have spent nearly six years waiting on new music have been answered. 
The tracks are nothing if not diverse and genre expansive, from upbeat drums and pop  on "Low" to the silky-smooth R&B of "Love Language." With four featured artists on the track, including rapper and songwriter Travis Scott and indie-pop icon Phoebe Bridgers, SZA's 23-track masterpiece is layered with additional voices, ensuring no track is the same. 
SZA's lyricism is laced with themes of nostalgia and heartbreak, with no shortage of disparaging her exes in songs like "Kill Bill," in which she details her sinister revenge-murder plot with the chorus "I might kill my ex/I still love him though."
However, regardless of how much SZA insults her exes and her haters, she will always insult herself more. Real issues with self-esteem and confidence permeate songs such as "Nobody Gets Me," where the singer laments her flaws with lines like "If I'm real, I deserve less/If I was you, I wouldn't take me back" and "How am I supposed to let you go?/Only like myself when I'm with you/Nobody gets me, you do." 
If you're familiar with the bitter longing of  "Normal Girl" from her previous album "Ctrl," you'll understand her new morose ballad "Special," which recaps her insecurities in the very first line: "I wish I was that girl from the Gucci store/She never wore makeup and she owns couture." The singer turns the self-loathing around abruptly in the track "Conceited," which is just as the title suggests, a self-love anthem with the repeating chorus "Cause I'm betting on me, me, me." Some of the whiplash can play with your emotions when you might be in your feelings for one song and feeling hype enough to party in the next. Far too many albums have songs that all sound the same, and "SOS' doesn't fall into that trap.
Just like many female artists, SZA has often been reduced to a stereotypical 2D sad girl who just cries about her exes, but unfairly so. In actuality, she expresses a myriad of emotions. They include, but are not limited to: rage, jealousy, nihilism, confidence and insecurity, yearning with no direction and the relatable fear of being alone but feeling unworthy of love. Ultimately, this genre-bending, poignant album – that's been topping the charts for nearly a month – has songs that speak to anyone who feels their emotions deeply, and definitely deserves a spot on your Spotify Wrapped in 2023.