Assistant principal helps revive Adoptee and Foster Club
A unifying space for students continues for a second year, working to create a safe community
For some students, adoption is an integral part of their identity. However, conversations about adoption can be limited, along with opportunities for social gatherings among adoptees.
The Adoptee and Foster Club sought to bring those students together by creating a safe space for them to connect. 
However, with the club's founding members graduating this year, the club was at risk of discontinuing. 
Assistant Principal JaLynn Montes, an adoptee herself, sought to keep the club available for BHS students. 
"I was hoping to try to connect adoptees together and give all of us a chance to connect and build community," Montes said.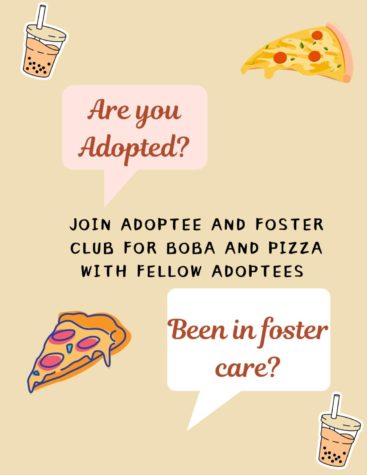 To do so, she reached out to the two core members of the club. 
"I asked [Lina McRoberts] and her friend [Monse Eckert-Mariscal] if they would like me to organize a few social get-togethers throughout the year, and they said yes," Montes said. 
The club's first event of the year took place Friday Dec. 9, after school. With bubble tea, pizza and activities, the event had nine students in attendance.   
"It's a place for people to talk," senior Monse Eckert-Mariscal said. "Sometimes being adopted feels like something only you've gone through, but that's not true. There are other people who have gone through what you are experiencing and they are often willing to talk to you about it."
While the club's meetings are intended to be fun and social events, they also give students a platform to share their more personal experiences.
"It's a place where you can talk about more serious things because adoption can sometimes be traumatic, so having a place to process that can be very helpful for people," Eckert-Mariscal said.
Montes explained that while meetings won't happen regularly, the club will continue to provide an outlet for adoptee students and allies who she encourages to participate in the club's activities.
"The goal of the club is just to build relationships, to get to know each other, to share our experiences with one another, and to support each other," Montes said.