New assistant principal shares goals and ambitions
Ms. Montes joins the school community, promoting student visibility
This year, students welcome new admin, including Assistant Principal JaLynn Montes, who hopes to strengthen the community, bring out the best in students and teach them to look at life's challenges as a series of obstacles to triumph.
Montes is an experienced educator who has always been interested in teaching, graduating from the University of Oregon with degrees in English and education. Adopted from Seoul, South Korea, and raised by white parents in Portland, Oregon, Montes has wanted to be a teacher since she was 14. She has spent her entire career as an educator, from teaching English in Seoul to middle schoolers in Edmonds.
She hopes to build connections at school, striving to create an environment where students feel safe, seen and supported. Together as a community, she hopes to tackle concerns such as sexual assault and harassment, as well as racial equity.
"I will say [racial equity] is always going to be a passion for me," Montes said. 
Continuing to share her thoughts on education, Montes shared her personal views on the importance of a college degree.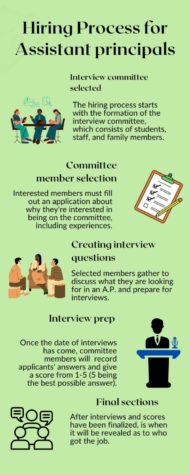 "[College allows young adults to] be involved in society in an informed way," Montes said.
Additionally, she believes that college can be essential for building critical thinking skills and expanding resources to make connections. 
Because Montes is new to the school, she mentioned the importance of community building. With three children and years of experience in the education field, this is a skill right up her alley, even if this is her first job as a high school assistant principal.
One way she plans on connecting with students is to be out in the hallways forming personal relationships.
Montes is also invested in developing integrity within the school and addressing problems like safety in gender neutral bathrooms and diversity at the school. She plans to join the S.T.A.R. club (Students and Teachers Against Racism), to become a bigger part of the community and to build trust with students.
On a closing note, Montes shared advice with students that she wished she had known earlier.
"
Life is a series of problems to be solved … don't get surprised when life is hard."
— JaLynn Montes
She explained that to prosper in life, one must accept difficulty and adapt to problems, but ask for help when needed.
  A self-described free spirit, Montes loathes being bored and does not like things dull; she enjoys her job because it is full of obstacles and proves challenging. She is always looking for meaning, and loves learning and growing through all of life's challenges.