Midterm elections 2022: Students vote for the first time
Government teacher perspectives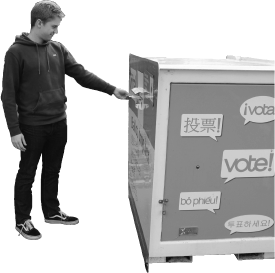 All students in the state of Washington are required to take a civics class in order to graduate. At Ballard, seniors are offered either United States Government or AP United States Government and Politics to fulfill this requisite.
Social Studies Teacher Gregory Feise explained why the U.S. Government class is necessary to prepare students for responsible citizenry and political engagement.
"It's important to be in our [government] classes because we go into depth about voting, how the voting system works and what happens in the state of Washington," Feise said.
The standard government classes have been focusing on the current elections, with students learning where and how to find reliable information. Social Studies Teacher Shawn Lee recommended several sources for students to research candidates and policy.
"The King County elections [website] and the voter's guide are good places to start," Lee said. "Reputable news sources also – it's good to look at sources with both a left wing and a right wing bias."
Social Studies Teacher Kelly Locklin added on, saying that endorsements are a good place to look when making decisions about candidates. Additionally, Locklin looks at qualifications from the King County Bar Association.
Feise emphasized the significance of the midterms elections, not just locally, but nationally.
"Think about them on a national level," Feise said. "The Senate is tied 50-50, so [the election] will determine which party [has] majority."
The Washington senate race is between Democratic candidate Patty Murray and Republican candidate Tiffany Smiley, who hold opposing views on various issues. Many voters are especially concerned about abortion rights.
"I think people are a little more animated about [the Senate race]," Lee said. "Maybe its because of the abortion issue and that there are two women running for office."
Locklin has also noticed high student investment in abortion policies, along with issues like student debt. This election will also decide which party holds the majority in the House of Representatives, which is currently split between 212 Republicans and 220 Democrats.
"The House is very close as well with a democratic majority, so there's a possibility that the Republicans could win the House," Feise said.
As Lee notes, on the local level, the King County prosecutor election is an important race because the county prosecutors are responsible for handling all felony crimes that occur within the county.
"[The King County Prosecutor] decides … what kinds of crimes they are going to target and how they're going to address law and order issues," Lee said.
Considering the weight of these upcoming elections, government teachers encourage all students who can to vote.
Student perspectives
This year, many seniors will be voting for the first time in the midterm elections, choosing between senate candidates, secretary of state candidates, and a variety of others.
For some, this is both an exciting and stressful process. Senior Aria Seavecki shared her enthusiasm for this opportunity, and hopes that all students will vote if they have the opportunity to do so.
"I think it's important to put [voting] in front of a lot of other things," Seavecki said. "A lot of the privileges that … people in your community have are dependent on the way you vote."
Seavecki shared several political issues she is especially concerned about in the upcoming elections, such as funding for education. Senior John Gibson added on, describing abortion, policing and homelessness as other key current political issues.
While students are excited to finally have this opportunity, voting for the first time can feel like a significant adjustment after years of simply watching parents and older relatives turn in ballots.
"The [voter's pamphlet] you get is really overwhelming," Seavecki said. "As a fresh 18 year old … most of the focus is on college applications, so that workload has really affected the time and energy I can put towards voting."
Senior Caroline Efroymson also described that adults are often eager to sway new voters.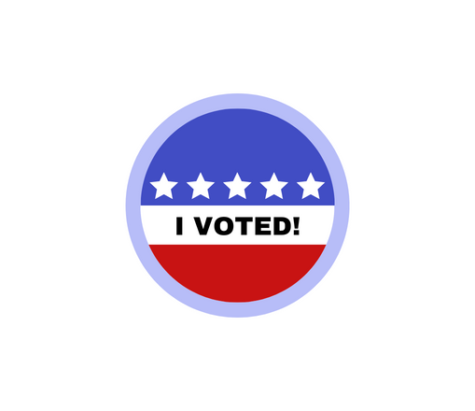 "I am seeing a lot of interesting things in the way that people, especially older adults, respond [to me being able to vote]," Efroymson said. "They want me to think the way they think."
In addition to the elections on Nov. 8, students had the opportunity to vote in the primary elections, as long as they turned 18 before the general elections. Though this was an option, some students didn't vote in the primaries, either because they were unaware of the opportunity, were not pre-registered to vote or simply forgot. Before they turn 18, students can pre-register to vote in school, when they get their license, etc.
As students entered the world of voting, Seavecki and others believe that having the opportunity to vote isn't valuable unless you think carefully and vote strategically.
"Treating it as a joke is obviously not going to benefit anybody," Seavecki said. "Make an informed decision."
Ranked Choice Voting
In Proposition 1b and 1a on the midterm ballot, Seattle voters are given the chance to opt for a new primary voting system. Both options would act as an alternative for the previous "choose one" system.
As the name implies, ranked choice voting (RCV) allows each voter to rank their favorite mayor, city attorney and city council candidates.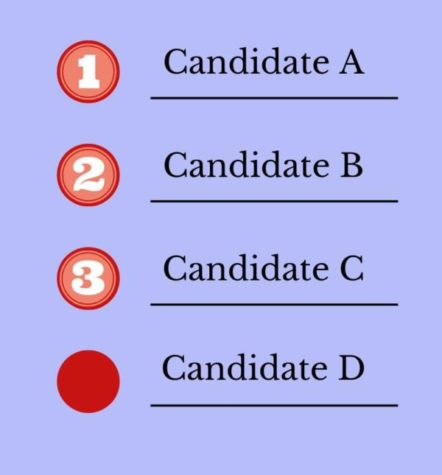 Once the votes have been counted, the candidate with the fewest votes would be eliminated. Then, those votes would be transferred to the second choice candidates of those who voted for the eliminated candidate. This process would continue until final candidates are selected.
Student voters, like senior John Gibson, have shared support for this proposed system.
"I like ranked choice voting," Gibson said. "It gives more progressive candidates the opportunity to [receive votes] without sacrificing the electability of moderates."
RCV has been implemented across the US, both in statewide and city elections. In many cases, RCV has allowed more people of color and women to be elected. This has often been attributed to the fact that RCV limits people's focus on the "electability" of the candidate they choose because they are not limited to choosing one candidate. Supporters of RCV also believe it could prevent candidates from negatively campaigning against others, hopefully lowering the polarization of elections.
Concerns about RCV are mainly focused on its novelty or complexity, as some worry the new system will be confusing to voters.
Approval Voting
Proposition 1a would implement approval voting, which allows voters to choose as many candidates as they would like. Rather than ranking candidates or simply selecting their top choice, Seattle voters can select multiple candidates during primary elections. Then, the candidates with the most votes in total would move on to the general election.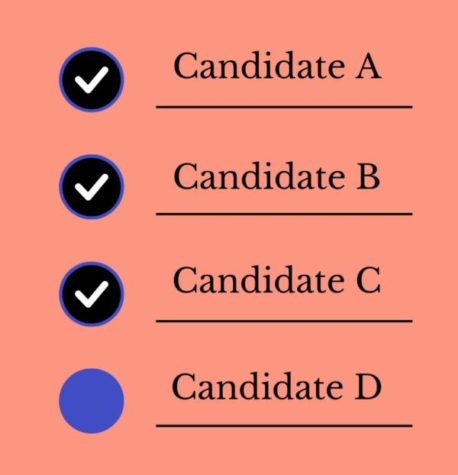 Proposition 1a was added to the ballot because of a petition with signatures from almost 27,000 voters, whereas RCV was added by the Seattle City Council.
Seattle Approves, an organization pushing for proposition 1a, argues that approval voting would lead to "representative elections, accountable leaders and a thriving Seattle." Their website lists several improvements they believe would come from approval voting, such as an end to vote-splitting and a more complete representation of voters' choices.
Though approval voting has been implemented in far fewer elections than RCV, both Fargo, N.D. and St. Louis, Mo. have adopted it recently. Approval voting has received more criticism in Seattle than RCV, as many question the legality and effectiveness of this new voting method.
For instance, there is concern among voters that people would simply vote for any candidate they could tolerate. With no distinction between favorite candidates and those who voters simply approve of, some worry that this system would not be an improvement from the current "choose one" method.