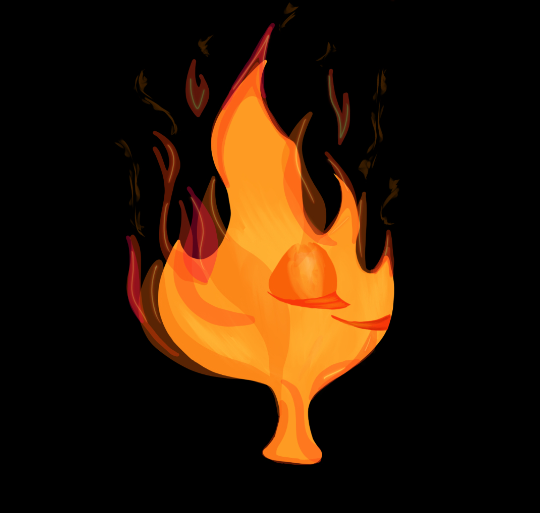 Peter Sohns' deeply moving movie "Elemental," derived from his own personal struggles with assimilation, touches the hearts of people with similar life stories – myself included. The incredibly colorful and vibrant animation helps to convey a deeper meaning that usually ends up being lost in translation. This attention to detail is what makes "Elemental" more than just the simple cliche some critics claim it is, but also a deep dive into the way immigrants navigate a foreign world. The premise of "Elemental" starts off with our main character Ember, daughter to loving Fire parents migrating from their home, Fire Land, who find themselves in Element City, a place advertised as a land of opportunity but opportunity for who? From afar Element City looks like any other bustling metropolis where Water, Air and Earth intermingle freely in a society built for everyone's needs.
Except for Fire peoples. Navigating a dangerous, water-filled world proves difficult for Bernie and Cinder, Ember's parents. Constantly fearing the foundations of a society that wasn't built with them in mind is a continuous struggle. Bernie and Cinder quickly come to this realization after being rejected from every viable home within the city limits. Their first night in this new "land of opportunities" is spent in a desolate ruin on the outskirts of Element City, nothing but their suitcases in hand and a baby on the way. That baby turns into the passionate, quick-tempered Ember who we know and love. We follow the progression of Ember's character through quick snapshots of her life where her signature red-hot temper is quickly developed.
Along with Ember, the previously ram shackled building Ember's family calls home transforms into a beautiful shop called "The Fire Place" – a dream of her fathers. It is filled with authentic Fire
Land goods that almost seem to attract other Fire people. Soon after, an entire community of Fire people is formed, other families with similar stories to Embers' populate the surrounding area. The previously desolate wasteland turns into a bustling city of Fire people, their very own Element City. Just like the Fire people, immigrants have been
forming their own little pockets in society since the beginning of time, bonding over shared experiences and culture creates a connection strong enough to combat the oppression they face.
Many ethnic groups are trying so hard to hold onto their culture in a society where they are expected to pertain to this idea of assimilating to the dominant culture. "Elemental," though extremely profound, does include the classic star-crossed lover, Romeo and Juliet cliché. Ember, a Fire person and second-generation immigrant well acquainted with the value of hard work and Wade, a very well off Water person that has had everything handed to him. Peter Sohn, a second generation Korean immigrant uses his personal struggles as a model for Ember's story. Sohns' father owned two of his own shops, similar to Ember, they were safe spaces for him and his brother.
He recounts how his father intended for these shops to provide a new life for his children, full of opportunity and potential. Elemental is part of a growing movement to
increase minority representation in public media, a movement that I have personal connections to. Something as simple as a little fire girl showing the everyday struggles of minorities does wonders for people that only wish to be seen. Seeing someone similar to me on a TV screen feeds my inner child in a way I hadn't really experienced. The movie Elemental is and always will be very near and dear to my heart. I see a little piece of myself in Ember and her influence on my life will never be forgotten.